Forest Pansy RedBud tree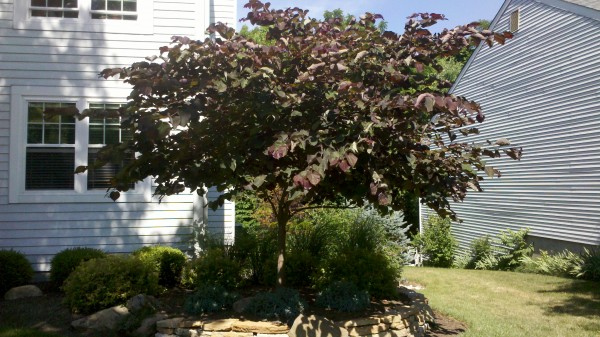 'Forest Pansy' Eastern Redbud is a moderate to rapid-grower, 20 to 30' in height, shimmering, purple/red new leaves, which fade to purple/green during the summer. The veins on the backs of the leaves are a deep maroon and make a striking contrast with the light grey/green leaf. The splendid, purple/pink flowers appear all over the tree in spring, just before
the leaves emerge. 'Forest Pansy' Eastern Redbud has an irregular growth habit when young but forms a
graceful, flat-topped, vase shape as it gets older.