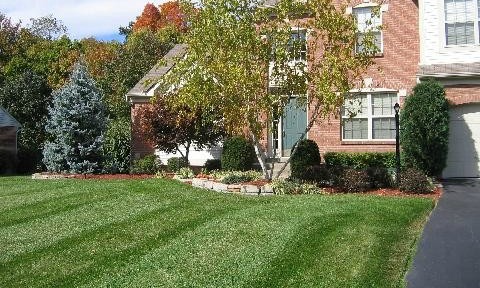 Aeration
Keep your lawn healthy by Aerating.
What can Core Aeration do for Your Lawn....
Stimulates Root Growth
Enhances Water Uptake
Reduces Compaction
Improves Oxygen content
Enhances Thatch Control
Improved Fertilizer Uptake
Lawn Mowing
We offer mowing services for residential and commercial properties. Our knowledgeable staff understands the importance of keeping up with the lawn during the spring rains and knowing when to skip cuttings in the dry summer months.
Mulch
Warrens Landscaping offers complete mulching services - everything from residential to commercial.
Snow Removal
In addition to our full landscaping services, Warren's Landscaping also provides snow removal during winter months
Trenching
Warrens Landscaping offers trenching services in addition to all of the other landscaping services