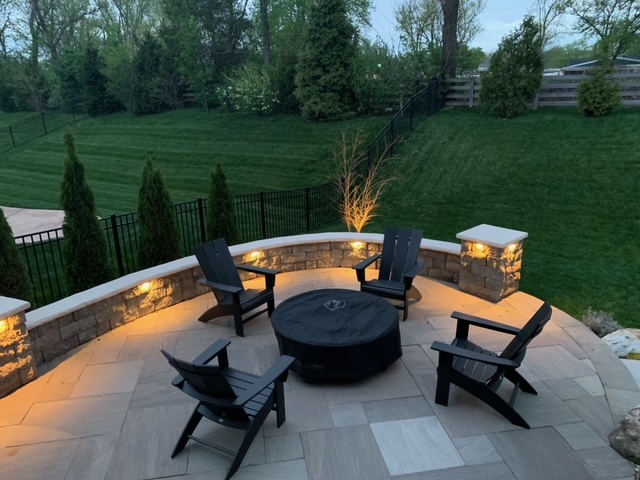 Retaining and Seating Walls
Would you like to turn a hill side into usable yard space? We can help! Warren's Landscaping of Milford-Loveland can design and build a quality and affordable retaining wall that will bring beautiful dimensions to your outdoor living space. Most importantly we are certified to install retaining walls that will last! 
We use all types of materials to achieve the goals and specific needs of our customers. Most commonly we use Alan Block for Engineered walls which gravity-stacked and assembled similar to a puzzle. Natural flat rock and round decorative boulders can also be used to accent a garden path or retain a small hillside.